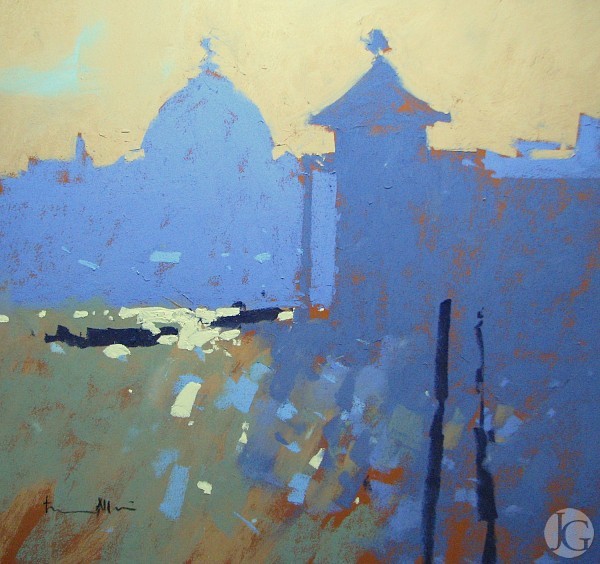 Tony Allain was born 1949 in Guernsey and is a highly regarded self-taught pastel painter. His work is characterised by dramatic use of colour, typically capturing approaching dusk over the Grand Canal in Venice or the shoreline on a Scottish estuary. Tony's skill at expertly portraying the ever-changing light on water and the mood of an evening or morning sky has made his work extremely popular.
Tony says of his approach:"I am not interested in pure representation; my work is about responses to the moods and atmospheres generated by landscape, still life or interior.I take an everyday scene and, through a subtle approach and through focusing on light, colour and tone, I try to give the motif an elevated atmosphere. My subjects are often oriented around the mood of the sea, skies, harbours, ships and figures; I am constantly absorbing everything that is around me.
I am interested in new ideas and art forms. My philosophy is that the more I work the more I discover.
Drawing is essential as a tool of discovery; Skill and mastery of technique are also essential, but only as a vocabulary and a means towards an idea. I struggle to keep an open mind."As Degas once said, "drawing is not about what one sees, it's about what one makes others see".
---