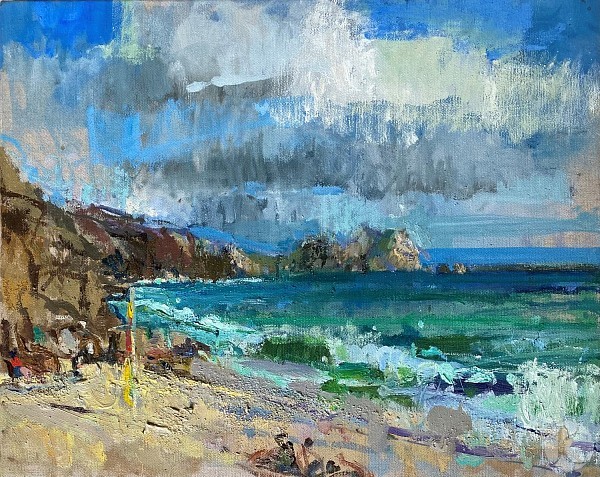 Julie Jackson is exhibiting with 15 invited members of the NEW ENGLISH ART CLUB in our Christmas Exhibition, on view to 22nd December
Born in 1962, Julie Jackson trained at the University of Creative Arts, Epsom, in Fashion and Textiles, as well as completing an MA in Narrative Illustration and Sequential Design at Brighton University.
Julie's work is painterly, vivacious and free. She enjoys working to commissions and teaching, which she finds enriches her own practice. She has been awarded numerous prizes, such as The Bowyer Drawing Prize (2019), the New English Scholarship, the Fine Art Society Prize, Lloyds Bank Prize (winner), Dover Street Arts Club Prize and St Cuthberts Mill Drawing Prize. Her work is held in various private collections, such as Nawab of Pataudi, and she was also commissioned in 2012 to paint the portrait of the Director of the Baltic Exchange. Julie has taken part in numerous exhibitions with the NEAC and elsewhere, including the Royal Portrait Society.
"My inspiration comes initially from a desire to … engage with space, feel the paint and make lines and form. Looking at the world through the experience of painting and drawing makes me see more and see better. Drawing is crucial and always helps to restore my perception of space. I like the material reality of paint on the surface and its expressive beauty whether applied thickly or thin. I enjoy tying a thread to the past; knowing where I come from as an artist. The practice of drawing and working from the National Art Collections is central to my inspiration.
---