DIONNE SIEVEWRIGHT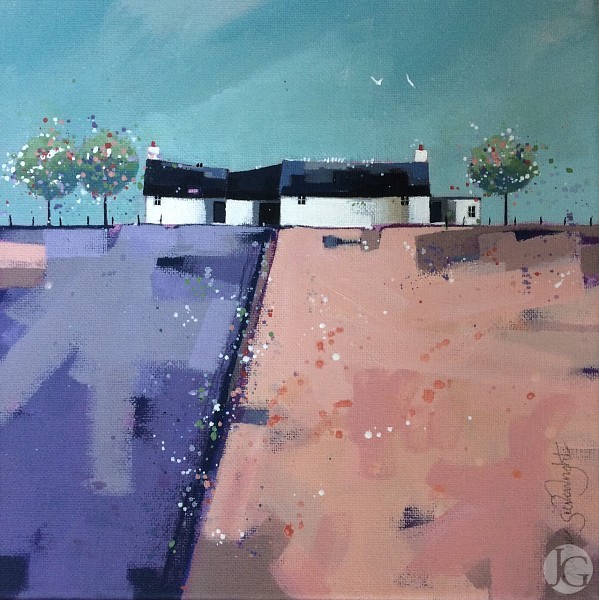 Born in 1973 in Perth, Scotland. Dionne graduated from Duncan of Jordanstone College of Art and Design, Dundee in 1997 with an Honours degree in Illustration and Printmaking.
Since graduating, she was drawn to design and illustration, Dionne worked on a wide range of disciplines, including surface pattern design for textiles, architectural rendering and illustration.
In 1997 she worked in Italy as a textile designer for the fashion house Missoni. Returning to the UK she worked as a designer for a major greeting card publisher. In 2001 she committed to work purely as a painter allowing her the freedom to work on larger compositions and without the restriction of working to a client's brief.
Describing her approach she says of her work, "Using watercolour and pencil sketches obtained from field trips as reference, I return to my garden studio where I use a mixture of media to create paintings that capture the mood and seasonal flavours of the environment. Memory and imagination play a major part in the creative process, in which composition, texture, light and tone are key factors. It's about playing with the shapes, patterns and forms until the composition is just right. Layers of paint are then applied, rubbed and scratched away, creating textural qualities associated with the landscape".
---